Muamer Hodzic
November 28, 2007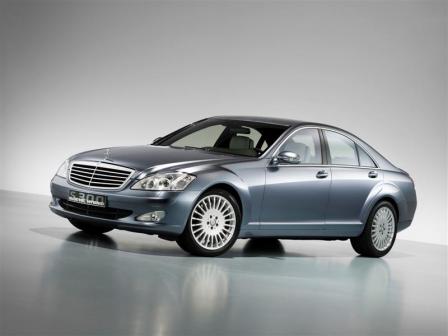 For the third year running, readers of the magazine "Auto Zeitung" have voted the Mercedes-Benz R-Class the best van and once again awarded it the coveted "Auto Trophy". First place as best car in the luxury class was also taken by the Mercedes-Benz S-Class. Yesterday the awards were received in Berlin by Dr. Dieter Zetsche, Chairman of Daimler AG and CEO of Mercedes-Benz Cars, and the Executive Board member for Research and Development, Dr. Thomas Weber, in the presence of major personalities from the media, society, politics and business.

The two first places for the R and S-Class were the second double victory in succession for the Stuttgartpremium brand in the important "Auto Trophy" vote. A total of more than 100,000 knowledgeable readers of the "Auto Zeitung" Internet site cast their votes for the best cars of 2007 in the competition, which was held for the 20th time this year.
The Mercedes-Benz R-Class was able to prevail over 17 competitors. In voting it the best van, the readers of "Auto Zeitung" acknowledged its unique vehicle concept, with which Mercedes-Benz has set trends. It excels with exemplary travelling comfort, a high degree of variability and outstanding spaciousness, coupled with a striking design and the safety typical of a Mercedes.
In the vote for the best car in the luxury class, the Mercedes-Benz S-Class won through against 13 competitors. This flagship model from Stuttgart is acknowledged as an example to the entire field of passenger car development. It is also the top seller in the luxury segment, and occupies an exalted position with its refined stylishness, self-assured elegance and innovative ideas. The technical milestones realised for the first time in the S-Class include AIRMATIC air suspension and DISTRONIC proximity control. With these the luxury saloon opens up new dimensions in handling dynamics, while treating its passengers to an outstanding level of comfort. Standard features include unique technical innovations such as Brake Assist PLUS with radar sensors, the preventive occupant protection system PRE-SAFE®, night view assist with infrared technology and the PRE-SAFE® brake. As the only system in the world of its kind, this can help to prevent an impending rear-end collision by automatically braking the car beforehand.