Muamer Hodzic
August 15, 2007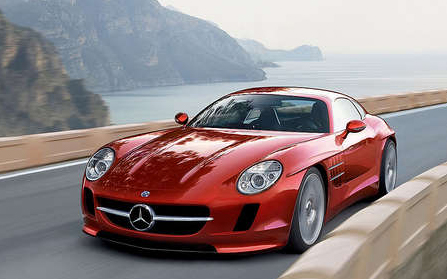 German finest car magazine, Auto Motor und Sport, is reporting that Mercedes is bringing back the legendary 300SL in the form of a car that will be based on the SL platform, will cost around €140,000 and €200,000 and will be injected with the newest AMG 6.2L V8 monster machine, boasting an impressive 620hp.
This of course is nothing new, we have learned about the plan to bring back the Gullwing last year, but one thing that has not crossed my mind is that the car being tested in the desert right now is possibly the new 300SL Gullwing. What we are calling the SLC right now, and seeing something that looks like a Dodge Viper on the spy shots, is probably the 300SL Gullwing.
I may be the only one claiming this, but if we look at the spy shots and these rendered images, we can definitely spot some similarities, such as the long hood, round headlights, and side air vents.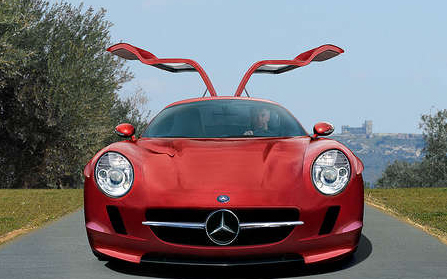 Photos: Schulte-Nextline