Muamer Hodzic
January 15, 2007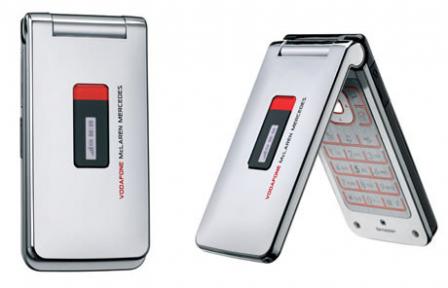 Vodafone introduced a range of three new exclusive special edition consumer handsets to coincide with company's sponsorship of the McLaren Formula One racing team.
The Vodafone McLaren Mercedes 770SH is a 3G handset from Sharp designed to mirror the team colours and car design with chrome silver colours and rocket red highlights.
As you would expect, the phones also feature exclusive images of the Vodafone McLaren Mercedes racing car as well as a themed menu interface, ring tones and a racing game.
"These new exclusive special edition consumer handsets offer our customers a unique opportunity to get closer to the new Vodafone McLaren Mercedes team, accessing exclusive pictures and latest news throughout the Formula 1 racing season through Vodafone live! Both Sharp and Samsung have helped us deliver innovative and unique handsets that will help our customers make the most of their time", said Frank H. Rà¶vekamp, Global Chief Marketing Officer Vodafone.