Muamer Hodzic
January 26, 2007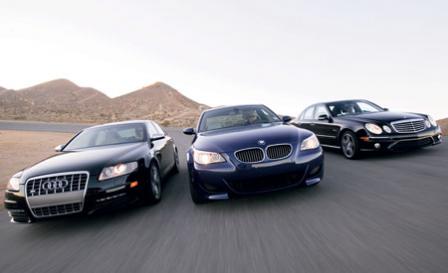 It is really fascinating to see how the guys over at Car and Driver spend their day, aside from getting the chance to drive some nice cars and write a review, this time they got three of the best car in their segment, of course they are all German, and put the against each other for a ferocious bullfight.
As may know, the E63 is the best E-class so far, and it really shows in this test, not only have they fixed the little problems that the C&D tester had last year, but they created a monster conceiled under a beautiful skin.
I don't want to reveal anything, so go to Car and Driver and read the whole comparison test, or click on more to see it here.

Third Place: BMW M5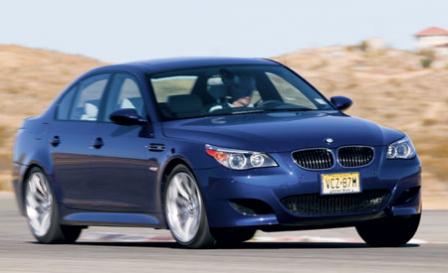 Highs: BMW competence and grace, V-10 top-end power, crisp six-speed gearbox.
Lows: Relentless stability-control meddling and, of course, iDrive dementia.
The Verdict: Outstanding dynamics diluted by tyrannical electronics.
Second Place: Audi S6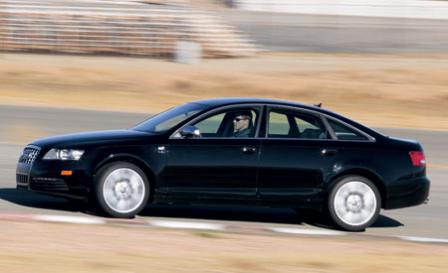 Highs: Unflappable poise on backroads, sweetest voice in a great choir, snazzy styling.
Lows: Underpowered for this mission, transmission has a mind of its own.
The Verdict: A fast and sexy sweetheart priced to near irresistibility.

First Place: Mercedes-Benz E63 AMG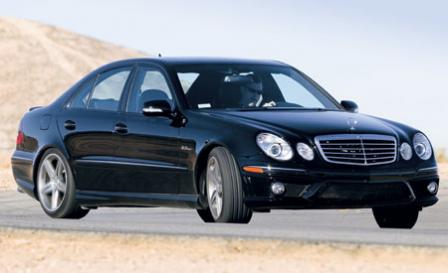 Highs: Major-league muscle, astounding agility, transmission actually does what it's told.
Lows: COMAND control collective still confusing, new exterior a bit too familiar.
The Verdict: AMG finally delivers an Autobahn burner that also knows how to dance.
I am not even sure we should be surprised, the updated E63 has definitely been reworked to directly compete and win these kinds of comparison test against the M5 and S6. I do have to hand it to the S6, with 70hp less then the M5, and it still beat it, respect!