Giancarlo Perlas
February 2, 2013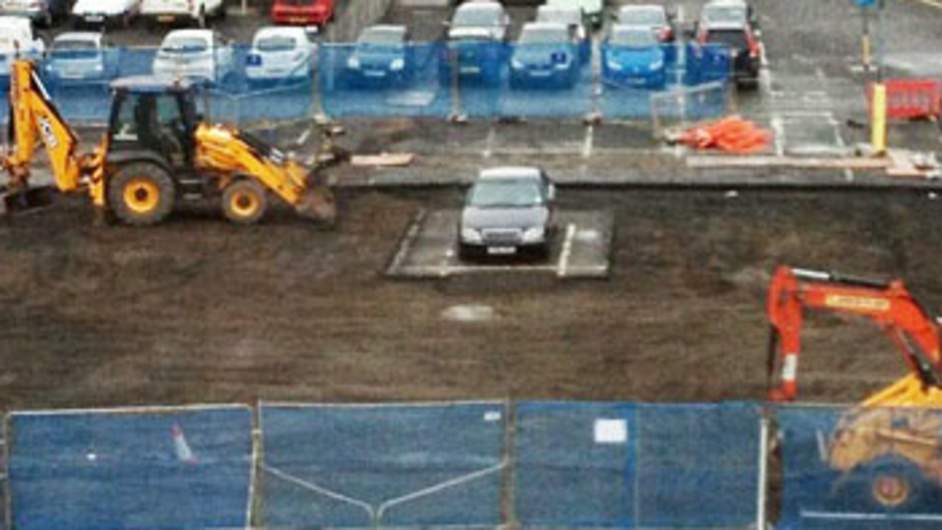 There are many of us who purposely ignore parking signs or warnings. Now, here's a good example of what happens when you insist on parking in an area which is prohibited.
According to the latest story of Sky News, a Mercedes-Benz found itself stranded in an island of asphalt after the driver persisted to park the vehicle in the cordoned section of Edinburgh Waverly car park which is set to be renovated the following day.
A Network Rail representative stated that the area has been barricaded so that it could be resurfaced and for them to be able to place additional lighting. However, they were surprised the next day when they found the blue Mercedes parked in the middle of the site.
This did not hinder the construction crew from proceeding with their jobs though. They dug the surface around the deserted vehicle but they were nice enough to leave a ramp to serve as its exit.
The photo of the marooned car was captured on camera by Alice Robertson and it immediately made its way to Twitter with a caption that said, "Not a good day to park in the Edinburgh Waverley car park."
The construction is a part of the £100 million renovation project of Network Rail.