Giancarlo Perlas
February 23, 2013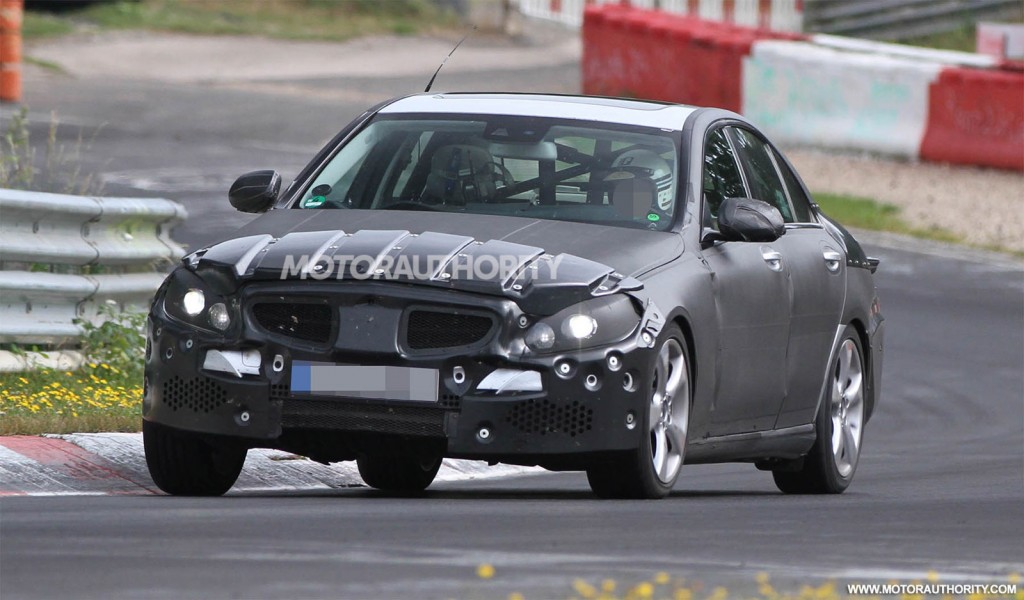 Eyewitnesses recently reported seeing a new Mercedes-Benz prototype. According to Motor Authority, the car is the new C-Class which will be available sometime in 2014. The source stated that it will be manufactured in the Tuscaloosa Plant in Alabama.
Apparently, the design of the new car is not much different from its predecessor. However, the outline is a bit sharper and more defined. The back part is also influenced by the style of the 2014 S-Class. In addition, the headlights received a little facelift and it is more curvaceous. The armor of the new vehicle will almost certainly be lighter because it will be mixed with aluminum and composite materials.
In terms of performance, the car is likely to come with an 8 or 9-speed automatic fitting. Then, it will probably feature a turbocharged 1.8-liter engine. Expect the usual V6 though and it will be offered with a range of diesel and hybrid engines.
For the AMG version, the source reported that it will be packed with a dual-turbocharged V8 with an output of 450HP with an all-wheel-drive system.
The new C-Class will be offered with a coupe and wagon models. But a new addition will be made in the form of a convertible model.
Check out the photos that we have so far and stay tuned for more updates.