Peter Parcon
January 18, 2013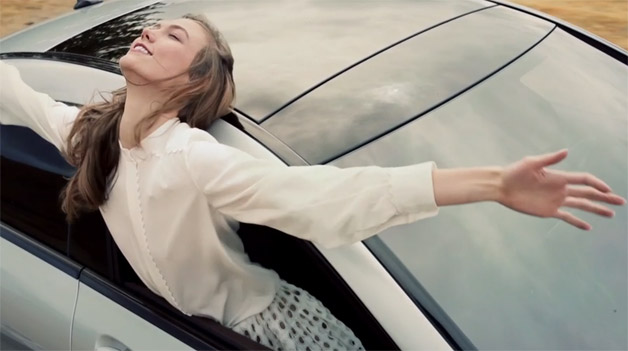 A number of industry watchers have put the Mercedes-Benz CLA on a pedestal at the 2013 Detroit Auto Show due to the premium inside and outside design of this compact from the luxury car manufacturer.
Recently, a video featuring the Mercedes-Benz CLA that has a super model for its leading lady was released by Nowness.com. However, the video that features Karlie Kloss has left some industry watchers perplexed on the message it attempts to give. It shows the CLA coming to life and leaving Kloss in the middle of nowhere.
The video shows Kloss stopping and getting out of the CLA to check out a white horse at the side of the road. The CLA comes to life and plays with Kloss before finally leaving Kloss. In the end, the Mercedes-Benz CLA returns and gives Kloss a ride. However, she rides on the passenger side rather than taking control of the car.