Carlo Adrian Canon
January 16, 2013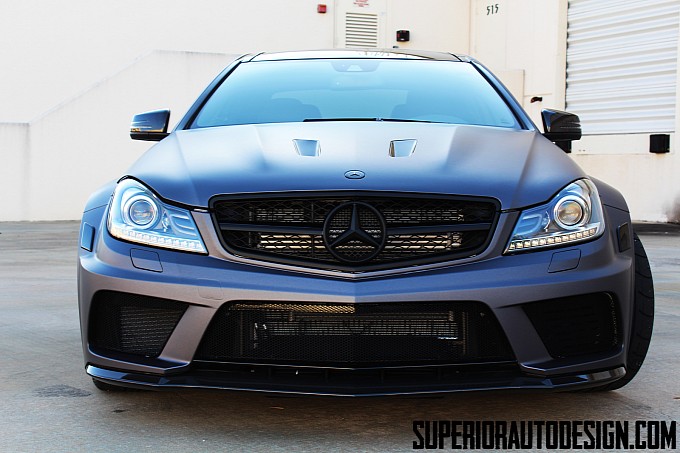 Superior Auto Design, a styling expert based in Florida wrapped Mercedes-Benz C63 AMG Black Series in 3M matte gunmetal gray and to match the body look, the wheels are powder coated in black gloss to make it even more distinctive.
The C63 AMG Black Series Coupe has an impressive design, luxurious appearance and good performance with advanced safety features. In terms of popularity and engine power, this vehicle can hardly be beaten.
To add a little more flavor and twist, Superior Automotive Design made modifications to this heavy duty 336 kW (457 hp) model. Wrapped in 3M's matte gunmetal gray, the styling specialist also coated the entire door jamb in carbon fiber to match the side skirts, spoilers and other carbon fiber parts of the vehicle.
The result of the changes made on the already amazing C63 AMG Coupe Black Series makes it appear more aggressive in appearance and a really nifty car to be in when you are going for a mountain roadway rampaging operation.