Giancarlo Perlas
January 22, 2013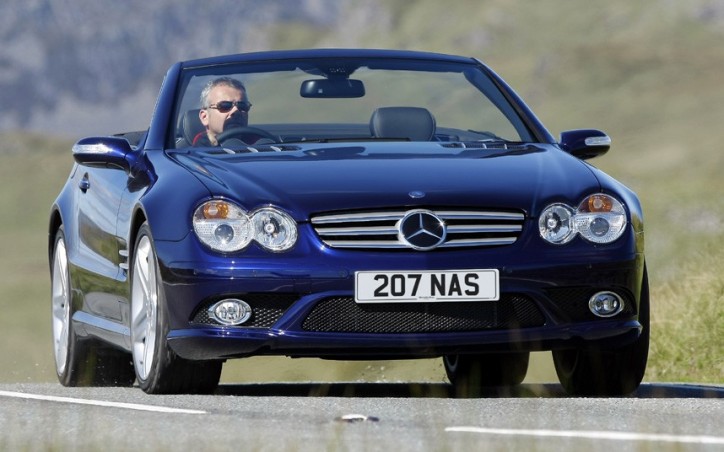 Warranty Direct, the UK's top provider of direct consumer warranties recently released the top brands of cars that are least and most likely to give you engine problems. The ranking was based on the company's database which holds about 50,000 policies.
Based from their records, German cars did not fare well against their Asian counterparts. They revealed that cars from Volkswagen, BMW and Audi are more prone to engine problems than the rest. Their database showed that Volkswagen's rate of failure is 1 in 52 engines. BMW has 1 in 45 engines. On the other hand, Audi scored 1 in 27 engines. But Audi is not the worst yet because topping the list in this category is the now obsolete MG Rover with an engine problem rate of 1 in 13 cars.
Luckily, our favorite brand, Mercedes-Benz, redeemed the German brands. According to the database of the warranty provider, the brand only has a failure rate of 1 in 119 cars which puts the company in the third rank of cars with the most reliable engine. Above Mercedes-Benz were Toyota in the second place and Honda at the top of the list. Toyota only had a failure rate of 1 in 171 engines while Honda impressively scored 1 in 344 engines.
Notably, the company also disclosed the highest claim that they had encountered so far for an engine failure. The figure was a whopping £12,998.46 from none other than a Range Rover Vogue.
Here is the complete list based on the survey: 
Brands with Reliable Engines
Honda (failure rate: 1 in 344)
Toyota (failure rate: 1 in 171)
Mercedes-Benz (failure rate: 1 in 119)
Volvo (failure rate: 1 in 111)
Jaguar (failure rate: 1 in 103)
Lexus (failure rate: 1 in 101)
Fiat (failure rate: 1 in 85)
Ford (failure rate: 1 in 80)
Nissan (failure rate: 1 in 76)
Land Rover (failure rate: 1 in 72)
Brands with Low Engine Reliability
MG Rover (failure rate: 1 in 13)
Audi (failure rate: 1 in 27)
Mini (failure rate: 1 in 40)
Saab (failure rate: 1 in 40)
Vauxhall (failure rate: 1 in 41)
Peugeot (failure rate: 1 in 44)
BMW (failure rate: 1 in 45)
Renault (failure rate: 1 in 46)
Volkswagen (failure rate: 1 in 52)
Mitsubishi (failure rate: 1 in 59)