Emmanuel P
October 11, 2011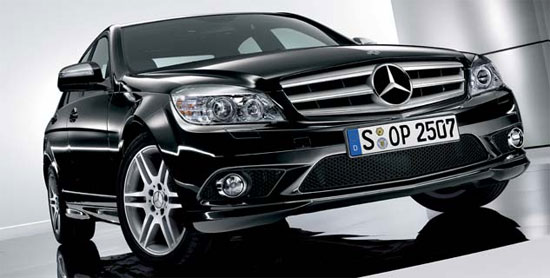 Some Mercedes dealers in China are reportedly slashing prices on their C-Class inventories in order to keep sales going. This is in reaction to the moves by Chinese authorities to decongest its major cities and tighten lending controls. Coupled with a slowdown in growth, the top luxury carmakers in China, meaning the top three German automakers, are resorting to deep discounts to keep their sales momentum going.
BMW has reportedly offered a 19% discount on some 3-series models and some Mercedes-Benz dealers have countered with a 20% discount on C-Class models. Beijing-based analyst Scott Laprise of CLSA Asia Pacific Markets notes that, "We're in a cycle of dropping prices. Dealers are worried about sales slowing and are cutting selectively in the luxury segment. They see where the overall market is going. They want to be preventive and keep their sales going."
At this point, Mercedes and company need to look to other cities in the admittedly huge Chinese market to sustain growth. With congestion limiting driving, the largest Chinese cities can no longer give the German automakers the explosive growth they experienced in recent years.