Clarissa
October 7, 2011
Mercedes-Benz was awarded as one of the top global brands. The company took the 12th spot and the number one in the premium car brand ranking. It was behind Coca-cola, Apple and Google.
The "Best Global Brands" is an annual awarding of the best companies in the world that is being conducted by Interbrand Zintzmeyer & Lux. The ranking is determined by the brand's value according to its effect with customers.
The car maker, Toyota placed 11th and Mercedes' rivals in the premium car category, BMW placed 15th and Audi placed 59th.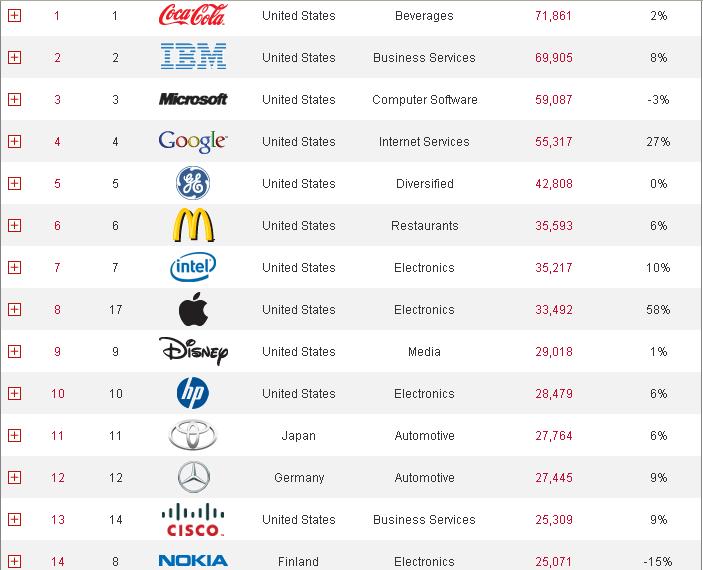 Photo Source: Interbrand.com