Clarissa
October 3, 2011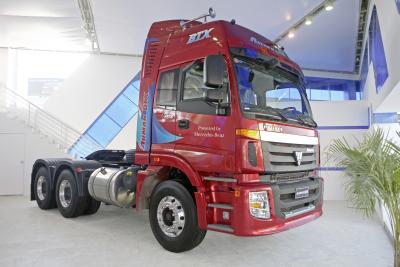 Beijing Foton Daimler Automotive Co., Ltd. Has got an approval from the Chinese Ministry of Commerce. This go ahead is an important step in the implementation of Daimler Trucks Global Excellence strategy and also this will allow them participation in the increase and growth of the Chinese truck market.
Andreas Renschler, a member of Daimler's Board of Management and Head of Daimler Trucks and Buses said, "This marks a milestone for the joint venture between Daimler and the Chinese truck manufacturer, Foton Motor, and for the implementation of Daimler Trucks' worldwide strategy," he added further, "The flexibility, persistence, patience, and intercultural understanding of both parties were decisive factors in forging this partnership and obtaining the final go-ahead."
"Through this joint venture, Daimler will gain a 50 percent stake in Foton Motor's medium- and heavy-duty truck business. This further strengthens our position to address all segments of the market in China: passenger cars, trucks, vans and financial services," commented Ulrich Walker, Chairman and CEO of Daimler Northeast Asia.
Foton has experienced fast growth since 1998, which is the first time they enter the truck business. In 2010, it sold nearly 105,000 units and the first half of 2011, they sold 66,500, which made them a major player in the China truck industry. The company is expected to grow even more as the second plant in the country is being ramped up.