Clarissa
October 7, 2011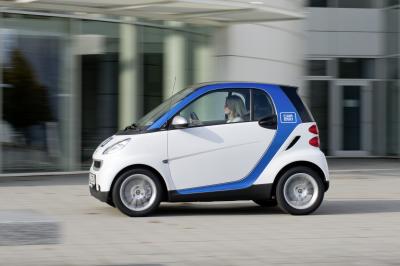 Because Car2go has been very successful in countries like Germany and Canada, it is now expanding to another country in the European market – France. Specifically in Lyon.
Starting 2012, Car2go will put in a fleet of 200 low emission smart fortwo cars so that people who needs them can rent it easily. The concept of Car2go is that the customers have the ability of searching the vehicle nearest their area through their website www.car2go.com or a smartphone application. They can rent it as long as they like and they don't even have to reserve or rent it out in advance.
Since its launch, there are now over 45,000 members of Car2go from USA, Canada and Germany.
"Innovative urban mobility solutions like car2go offer a way to help meet the challenges of urban congestion, reducing carbon emissions and improving quality of life," said the Mayor or Lyon, Gerard Collomb. He added, "Following the actions we initiated in 2005 with Velo'v, the first self-service bike sharing system, Lyon is innovating again with car2go, a new approach to car sharing which is complementary to other initiatives enabling our residents to move around town. Choosing Lyon, Europcar and Daimler strengthen the role of our city being one of the European leaders in terms of sustainable mobility."
Source: Daimler