Emmanuel P
October 17, 2011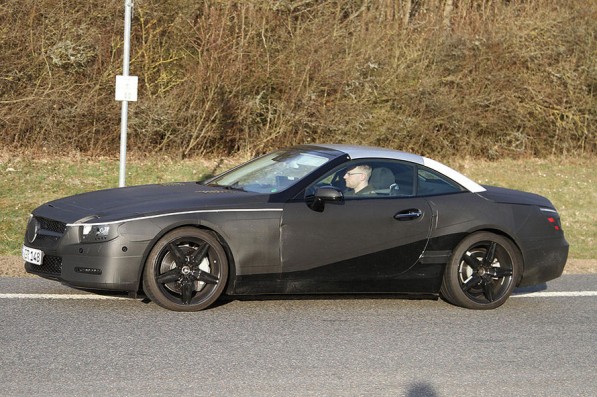 Bigger and lighter. Sounds contradictory, but that's what the upcoming 2013 Mercedes SL will be. Introduced in 2001 with its last upgrades in 2008, the R230 SL is decidedly aged in car years and its replacement can't come soon enough.
With the latest spyshots of the 2013 Mercedes SL, we can see that the nose has become more upright, with a rear section that's slightly reminiscent of the SLS. As we've said, the new SL will be a bit bigger but an outstanding 100 kilos lighter than the model it replaces. This is because of the aluminum structure and body that the SL uses.
A biturbo V8 displacing 4.7 liters is expected to grace the SL's hood, with an output in the region of 435 horsepower. But this will not be the ultimate powerplant, as a V12 is also rumored to be in the works. For those who prefer to drive more sedately but still cruise in SL style and comfort, a V6 will also be made available. Scheduled for launch in January at the Detroit Motor Show, expect the SL to hit showrooms a few months later.