Clarissa
September 13, 2011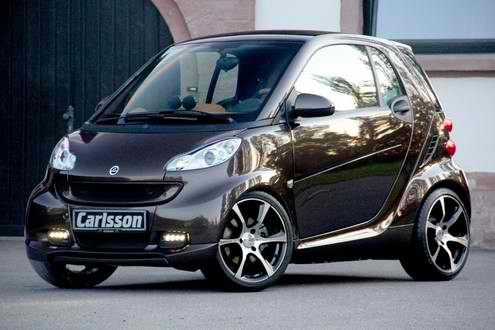 Luxury comes in small package.
Carlsson's new project, the smart fortwo coupe, will be seen at the Hall number 5 of Frankfurt Auto Show this coming Thursday, September 15. The tuning company improved the car by putting LED daytimers and high quality aero kit. The car was lowered by 15 mm at the front, the rear at 35mm.
Meanwhile, Carlsson, lent their exclusive alloy wheels of 6.5 x 17 front, and 7.5 x 17 rear, which gave the car a sport look. The quilted Nappa leather with Carlsson logos in the backrest and steering wheel added to the touch-up. The floor mats in soft suede with logo and aluminum levers is something you should also look at.