Clarissa
September 29, 2011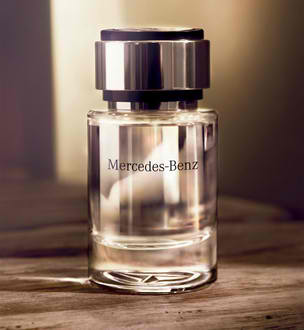 Men, be ready, a new perfume will be out in the market, and of course, since it's tied to the luxury car brand, expect a luxurious fragrance as well.
The Mercedes-Benz perfume, made by the well-known perfumer Olive Cresp of Firmenich, it was launched at the Tax Free World Association World Exhibition  in Cannes.
The perfume combined floral freshness and woody musk, with a touch of lemon essence and Italian mandarin. You will also get to catch the spice of nutmeg, bourbon pepper and galbanum resin, and for the finale, patchouli, vertiver grass and American cedarwood. The perfume's aim is to part of the exclusive high-quality products that Mercedes-Benz produce, like the sunglasses and wristwatches available in the market.
"Mercedes-Benz Perfume. The First Fragrance for Men" will be sold in the first quarter of 2012 and will be available in the forms of eau de toilette, deodorant, shower gel and aftershave.
Source: Daimler