Emmanuel P
September 14, 2011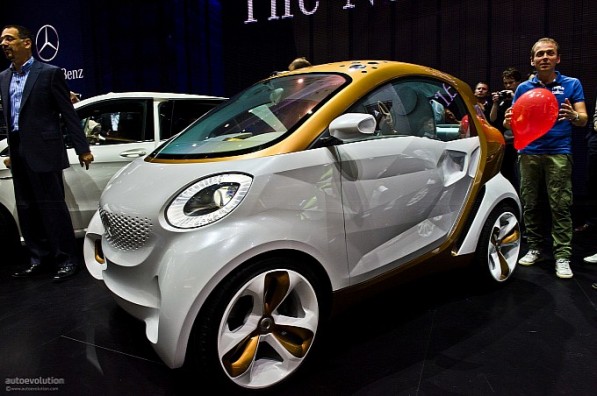 At the Frankfurt Auto Show, smart presented its Forvision concept car that could be a glimpse into the next-generation Fortwo.
As befits a concept for the future, innovative new design and material concepts are explored in the Forvision, such as the use of carbon fiber reinforced with epoxy resins, which was used for the passenger cell and the doors. Also explored in the concept was the use of plastic wheels, which also offer significant weight savings like the carbon fiber passenger cell. All these materials provide 50% weight savings compared to traditional materials. For these innovations, Mercedes collaborated with BASF, the German chemical giant.
The concept car is powered by an electric motor, and the solar panel mounted on the roof section will help provide current to drive the plug-in EV.