Clarissa
September 11, 2011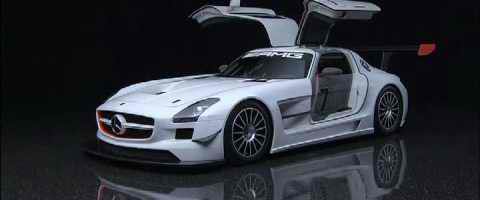 The SLS AMG GT3 is now one of the vehicles in the line-up of AMG Driving Academy. Now, you can experience fast car racing while being assured that you're riding a safe vehicle.
The vehicle is part of AMG Driving Academy's Masters program which has four stages, Experience, Warm-up, Training and Competition.
Experience stage- a three-hour stage where participants will start with riding the SLS AMG road version. This will help them be familiar with driving the powerful car. After that, they will be asked to ride at the passenger seat the SLS AMG GT3 being driven by an experience professional racing driver.
Warm-up stage – participants will get lessons, theory introduction to the controls and technology of the SLS AMG GT3. They will then undergo a fitness check.
Training stage – the vehicle will be driven on sports tires first, then they will be switched to slick tires. They can book a personal trainer on an hourly basis, who will teach them cornering techniques, acceleration, changing gear and perfect braking.
Competition stage- this may happen at the end of 2012, where the participants who underwent until the training stage can join.
The price for SLS AMG GT3 Masters event start at €1,500 and it will start either on September 17 or 18 at the Groß-Dölln track.