Emmanuel P
September 6, 2011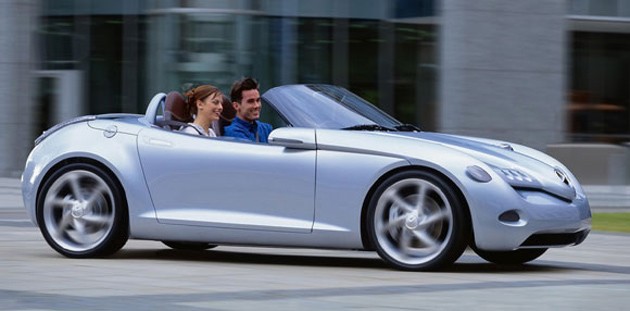 Times are really changing, as demonstrated by the report of Mercedes' new roadster, which will be offered in front-wheel drive. Traditionalists will no doubt be dismayed, as the quintessential roadster which was popularized by iconic roadsters from MG, Lotus, Triumph and the rest were diminutive rear-wheel drive two seaters.
But a FWD layout has demonstrably been a very efficient method of powertrain packaging, and the new SLA is based off the B-Class platform, so here we are. Power will be decidedly more exciting, as the engines to be offered will all be turbocharged. The gasoline 1.6 and diesel 1.8 will be available with both a 7-speed DCT transmission or a 6-speed manual.
As with most roadsters of yore, the SLA will be available in soft-top versions only, and we can expect the final features and design of the car to appeal to a younger demographic, as exemplified by the new offerings from the German manufacturer.