Clarissa
September 22, 2011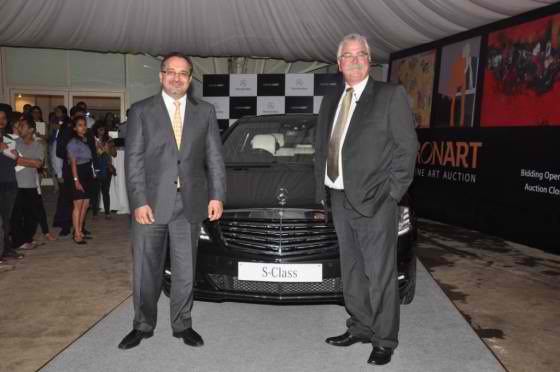 The Saffronart Autumn Online Auction of Modern and Contemporary Indian Art was supported by Mercedes-Benz.
The launch of was held at the "Tote on the Turf" in Mumbai last Wednesday. The partnership was made in an aim to showcase various artworks by S.H. Raza, Arpita Singh, M.F. Husain and other contemporary artists like Subodh Gupta, Anju Dodiya and a lot more.
In the event, the customized Mercedes-Benz S-Class "Art Edition" was unveiled, to celebrate the alliance between the two organizations. It will be available in India for Rs 1.14Cr.
"Together, we hope to expand and enrich the understanding of the finer aspects of Indian art and aesthetics, and help people set out on new and exciting journeys as informed collectors," said Dinesh Vazirani Co-Founder and CEO of Saffronart.
Meanwhile, Managing Director and CEO of Mercedes-Benz India commented that, "With our rich heritage and culture we lend our support and dedication to the growth of art in a unique way."