Clarissa
September 4, 2011
Mercedes-Benz USA reported on September 1 that they sold a total of 20,728 units for the month of August. That's a 5.4% increase from sales last year, same month. This also sets a record of being the highest August sales since 2007.
E-Class and C-Class models leads the herd as the highest performers with the E-Class selling 5,628 and C-Class 4,728. Taking the third spot is the Mercedes-Benz M-Class with 2,191. The SLK roadster, not be left behind, sold 138.6% more than last year's and the 2012 CLS class has been popular as well with an increase of 810.7%.
High-end models posted an increase of 17.9% for the month, with SLS AMG contributing to it as it sells 429 units. The Sprinter Vans meanwhile, also increased by 117.7% for August, bringibg the total for this year to 10,673. Diesel models are becoming quite popular as it contributed a 14.7% increase.
Smart fortwo sold 405 vehicles for the month and the MBCPOs sold a total of 5,901 vehicles, this time a decrease in numbers.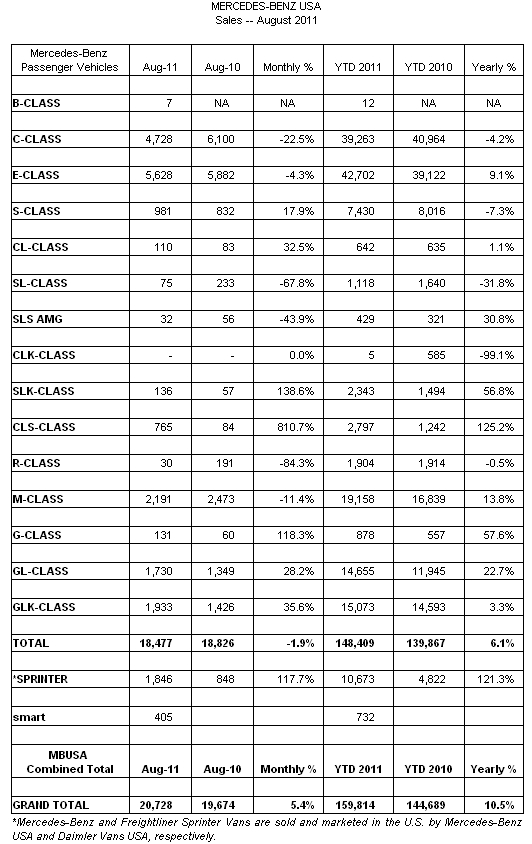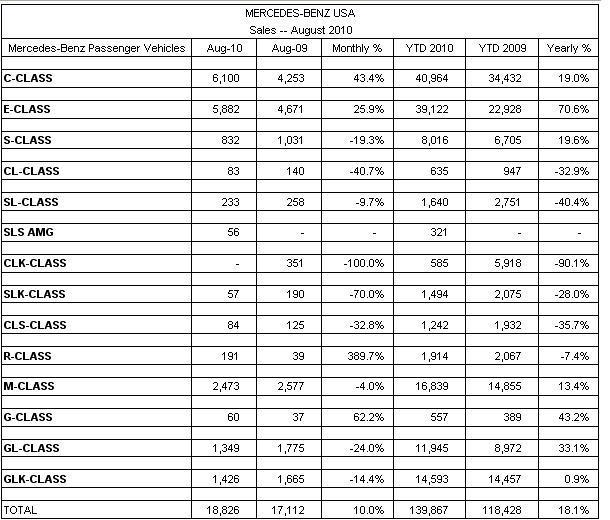 Source: PR News Wire