Emmanuel P
September 22, 2011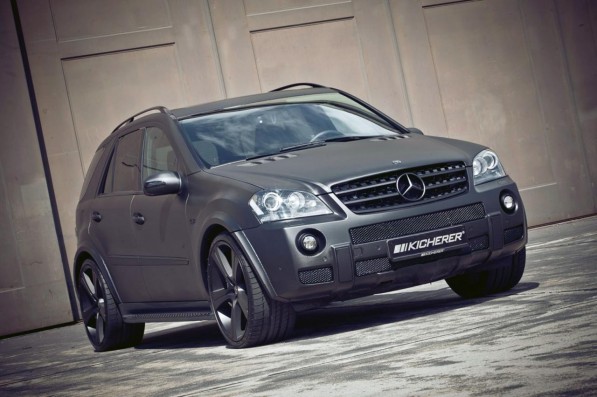 Despite the release of the new ML, the older version still has considerable life in it because of aftermarket tuners' never-ending ideas for upgrades and makeovers. Tuner Kicherer has released a Carbon Series-designated ML63, which, as the name implies, is clad in carbon fiber, lots of carbon fiber.
Actually, the carbon fiber look is a wrap, which is quite the rage for some segments of the aftermarket nowadays. To the new look, Kicherer adds black-finished 23-inch wheels. Complementing the take-no-prisoners look is a stainless steel sport exhaust, with a matching ECU remap to take advantage of the freer breathing. As a result, output has been lifted to 540 horsepower. This horsepower hike provides enough grunt to propel this SUV to a top speed of 250 km/h.
In addition to the external upgrades, customers have the option to replace the steering wheel with an Alcantara-clad model, as well as install carbon fiber trim pieces to match the exterior of the car.