Clarissa
September 22, 2011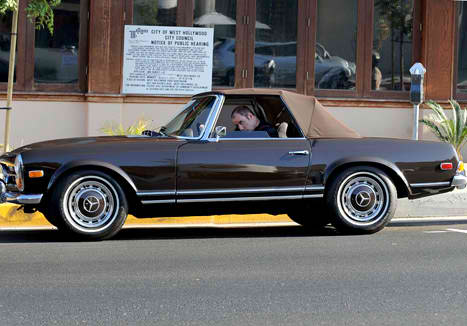 The star of Grease and From Paris with Love, parked his Mercedes-Benz 280SL in Santa Monica to visit a Jaguar dealership, and when he came back, he found an empty parking space and no sign of the car.
News said that he just left the car for about 10 minutes, in that residential street and it was gone. The keys are with him. Too bad there were no eyewitness, and since the investigation is still happening, it is not yet sure whether a surveillance camera caught the incident. Travolta is also not sure whether he's been followed or it was really the car that attracted the thief.
The missing Mercedes-Benz 280SL is priced between $35,000 – $100,000.
Photo from : GLI Media