Clarissa
September 24, 2011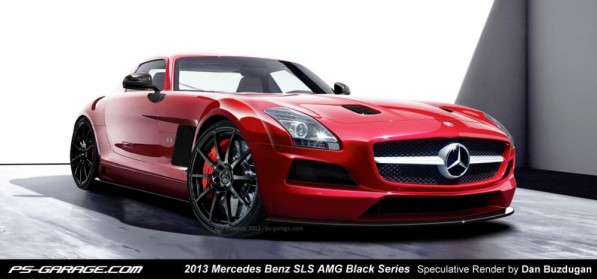 Mercedes-Benz indirectly confirmed that the Black Series model of the SLS AMG is underway as Tobias Moers, AMG head of vehicle development commented that the Black Series is a "must do" on AMG's list.
The Black series will be SLS AMG GT3 race car's street legal model. But much like its racing model counterpart, it will surely be built with high-performance and high-quality materials. Reports also said that the car will have design upgrades which will include styling update and quilled leather seats.
The complete details are not yet clear although most say that the it will come in 6.2L aspirated V8 engine that will produce 600hp and 677 Nm of torque. The car, because they forecast that it will not sell that much in the US market, will not be available in US.
Aside from that, the E-Cell version of the SLS sports car is said to have a 2012 and 2013 model and will also be a Europe-only car.
Photo from: PS-Garage.com