Kharl Prado
September 12, 2011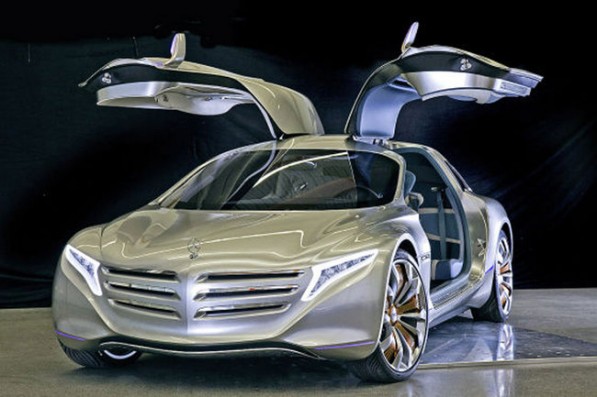 Mercedes-Benz is slated to make a big splash at the upcoming Frankfurt Motor Show when it debuts a powerful new hydrogen-powered concept. Dubbed the F125!, this gullwing coupe concept goes for 231 horsepower with a top speed of 137 mph—all on four motors powered by hyrdrogen.
The concept takes many design cues from the  F800 Style Concept, which was unveiled at last year's Geneva Motor Show. It also has CL-line styling—intended for the 2025 model year, that is. The F125! chassis is made with different materials: plastics, aluminum, and carbon fiber. It is also equipped with a carbon fiber hydrogen tank, plus a li-ion battery that lets drivers go for 31 miles prior to the fuel cell kicking in.
According to the leaked specifications, the concept requires 0.79 kg of hydrogen to travel 100 kilometers, which means a maximum range of 621 miles with just a single full tank.
The Frankfurt Motor Show is slated for September 15 through 25.
Photo credits: Omni Auto