Emmanuel P
September 16, 2011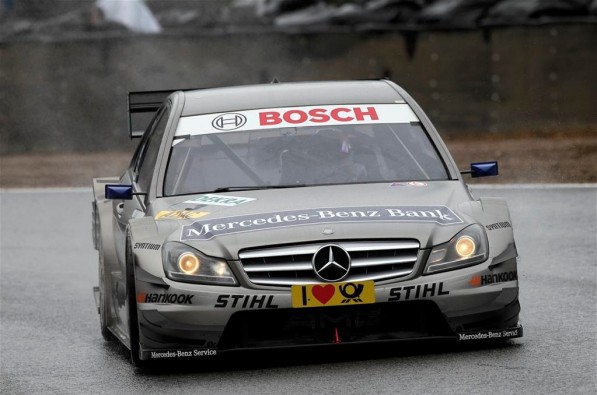 Oschersleben may not exactly be a household name, even in Germany itself, but round eight of the German touring championship is a track that's been the venue of several successes for Mercedes' DTM team. It's won five of the twelve races held there thus far, and its drivers have consistently found themselves on the podium in the rest of those races.
The Oschersleben track is very technically demanding, not only for the cars but also for the drivers, and so driver fitness is one of the many keys to victory here.  There are myriad turns and few straights for drivers to relax, so high fitness levels from the drivers are demanded. This prevalence of turns over straights means that Oschersleben is a relatively slow track and the kerbs must be used  to get the best line, which stresses the C-Class based race cars as much as the driver.
Despite these high demands on car and driver, Mercedes'  DTM drivers are looking forward to this race and we can expect the usual good results from this top-notch team.