Emmanuel P
September 21, 2011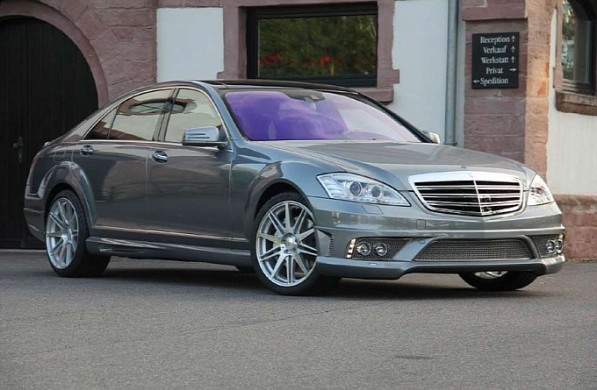 Taking their cue from the increased sales efforts of the big German manufacturers, European tuners have also begun to offer China-exclusive aftermarket updgrades. Carlsson is one of the latest tuners to join the fray, with the tuner establishing a presence in Shanghai.
With the C60 Royale, Carlsson has established its bonafides in that important market in a big way. To the already luxurious and prestige-laden Mercedes S600, Carlsson has added a front lip, side skirts, new front and rear bumpers and oval exhaust pipes.  Together with these body mods, 20-inch wheels have been fitted, as well as a stainless steel front grille and replacement fog lights.
Typical of the higher-end customizations of tuners like Carlsson, the performance has not been left stock. The S600's V12 has been fitted with a freer-flowing exhaust and a corresponding ECU remap. Power is now up to 600, from the base 517. Torque has been limited to 744 lb-ft in the interest of drivetrain longevity. Even then, the C60 Royale can sprint to 100 km/h in 4.3 seconds.