Emmanuel P
September 12, 2011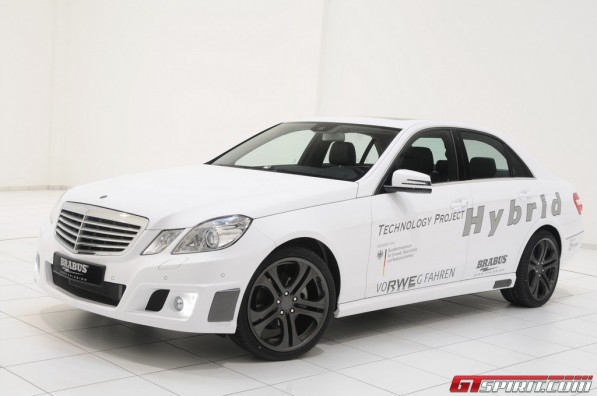 You know electric cars are really in our future when premier Mercedes tuner Brabus not only develops an EV, but sets up a division to develop such vehicles, called Brabus Zero Emission. One of its first developments that has been made public at the 2011 Frankfurt Motor Show is its E-Class based 4WD Full Electric concept car.
Compared to the supercar performance that Brabus cars normally show, this car can be best described as having adequate performance, hitting 0-100 km/h in just under 7 seconds. But having a top speed of 220 km/h without emitting a single gram of CO2 or any other particulate is performance of a different sort.
Notably, it has a range of 350 kilometers, and can be recharged from a 220V AC outlet, so it's a very practical car that's not necessarily limited to an urban environment. Since it's a Mercedes E-Class, one can expect the high standard of comfort and luxury Benzes are known for. In addition, the electrive drive means a ride orders of magnitude quieter and smoother than a car driven by a conventional engine.