Emmanuel P
September 23, 2011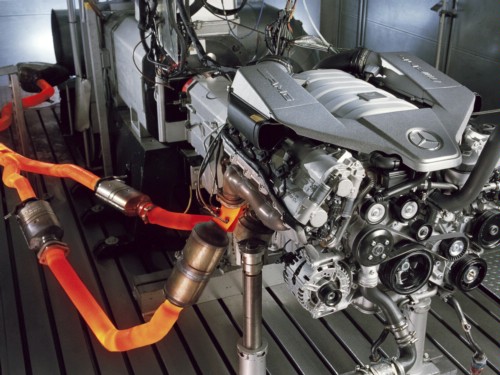 Out of New Jersey comes a development that Mercedes would rather have not deal with. But it's a fact of life in this litigious society that cases abound, some with merit, some without.
The suit claims that Mercedes's mighty 6.2-liter V8, which has won a few Engine of the Year awards, has been suffering from premature failures resulting from improper treatment of the engines. Specifically the camshafts supposedly wear out too rapidly and the stainless steel valves along with the cams. The suit further alleges that multiple engine failures have already been registered, and that the German carmaker had been aware of the problem as early as 2007. The plaintiffs are claiming the existence of a technical service bulletin to buttress the allegation.
Mercedes has long maintained, through its excellent engineering, an image of practically flawless, if expensive to maintain, engine and drivetrain components. If the allegations are true, you can be sure that the might of the German manufacturer will be brought to bear on this problem.