Emmanuel P
September 23, 2011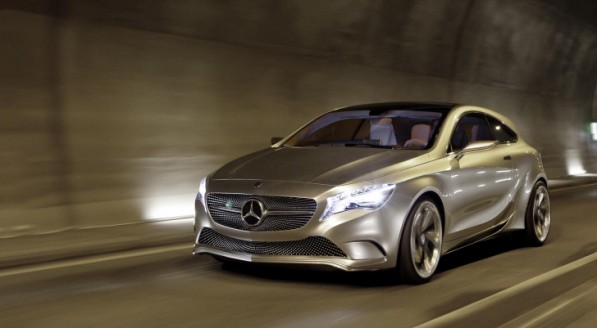 Far from being a static buck, denizens of the UK will get to see the A-Class Concept car, which was presented to the world with rave reviews. Starting at the Bullring Shopping Centre in Birmingham, the A-Class concept will then continue its UK national tour with stops at Westfield in London, the Arndale Shopping Centre in Manchester then on to Braehead Shopping Centre in Glasgow.
Gary Savage, Managing Director for Mercedes-Benz Cars in the UK said that, "Both visually and technologically, Concept A-Class provides an exciting insight into the potential future of the Mercedes-Benz compact car range, and a tantalizing glimpse of some of the features that we're confident would influence future customers in this highly-competitive sector."
The shopping mall locations are the places where Mercedes feels a compact car with luxury features will make a strong connection with the market the carmaker is after.