Emmanuel P
August 10, 2011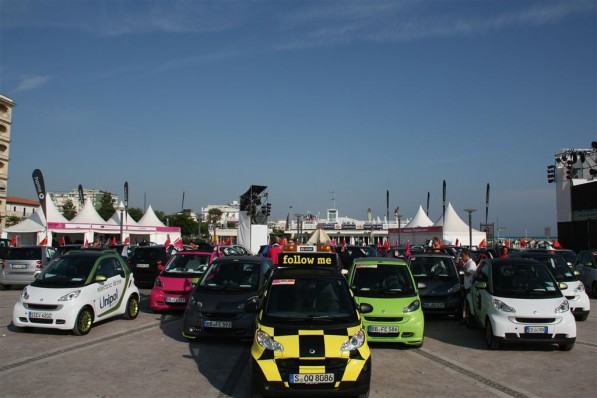 More than fuel economy and design, the smart car represents a lifestyle, as evidenced by the annual event known to owners as smart times. Last year, the event was held in Austria, but this year's gathering was held in the Italian seaside resort city of Riccione. Over four days, fans and owners interacted with designers and tuners of this diminutive car. Apart from that, beach activities, nightly parties, test drives and owner gatherings kept the participants busy.
Other event highlights included a lap on the Misano World Circuit, one of Italy's more famous tracks, an excursion to the Museo Ferrari, and the traditional smart times parade where more than 800 smart vehicles drove through the streets of Riccione.
A notable group of participants drove 2,300 kilometers just to attend the gathering. With this kind of participation, smart times promises to grow in popularity in the coming years. For the event next year, smart times organizers have chosen Belgium, where fresh activities will be in store for participants.