Clarissa
August 22, 2011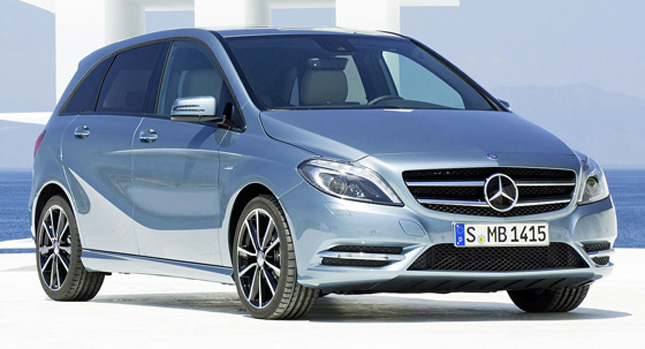 Everyone in the automotive industry is waiting for the photos of second generation Mercedes-Benz B-Class, and we thought we will be getting this on Wednesday this week. However, one front photo of the vehicle is already very visible in the Internet now.
The interior design and specifications of the vehicle was already released last July, so everyone is really excited on how the exterior will look like.
The new B-Class will be showcased at the Frankfurt Motor Show next month and will surely capture the attention of people who are after convenience and versatility. For those who want more pictures of the second generation Mercedes-Benz B-Class, you can expect it by Thursday and Friday.
Source: MB Passion Blog