Emmanuel P
August 22, 2011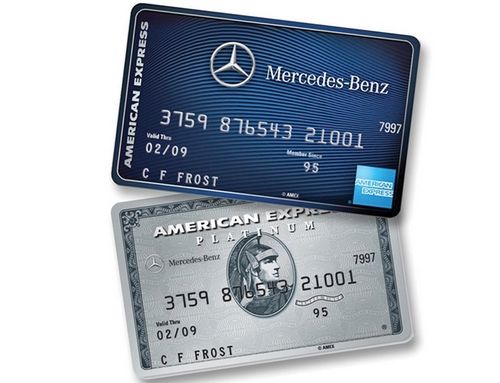 Mercedes Financial has revived its affinity card, which it previously offered until 2009. At that time, the Mercedes-Benz Visa Signature Card was offered in partnership with Bank of America Corp. This time around, Mercedes Financial has partnered with American Express, which is Amex's first partnership with an automobile brand in the U.S.
The Mercedes-Benz credit card comes in two flavors. The top-of-the-line affinity card, Mercedes' version of the Amex Platinum Card, has a $475 annual fee and like other upscale Amex cards has to be paid off in full monthly. But the benefits include include $500 to $1,000 off the purchase or lease of a new Mercedes-Benz vehicle, a waiver for 1,000 to 2,000 excess miles at the termination of a lease and five Membership Rewards points for every dollar spent purchasing Mercedes-Benz merchandise.
The non-platinum version has a $95 annual fee and allows the cardholder to make minimum monthly payments on the outstanding balance.