Clarissa
August 18, 2011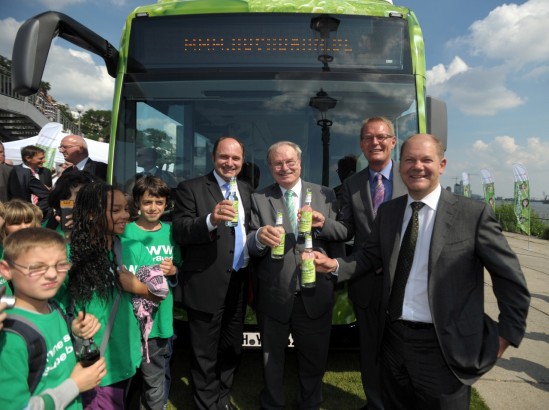 The Hamburg High Bahn AG bought four Mercedes-Benz Citaro FuelCELL hybrid as part of their "NaBuZ demo" or "Sustainable Bus System of the Future" project.
The turnover of the vehicles which signals the start of efforts to greener mode of transportation was attended by Olaf Scholz, Mayor of Hamburg, Rainer Bomba, State Secretary in the Ministry of Transport and Hartmut Schick, head of Daimler Buses and Günter Elste, Chairman of the Hamburg High Bahn AG.
Elste said, "In 20 to 25 years, according to all forecasts and petroleum diesel to be too scarce and too expensive in order to drive buses. Therefore, the aim of HOCHBAHN to purchase from next decade only emission-free buses with electric drive. The commissioning of this new generation of buses is an important step on the way in which e-mobility "
The Mercedes-Benz Citaro hybrid is a very environment-friendly vehicle and is fit to be a public transportation as it will stop the carbon dioxide emissions on the road. This is just only the start of the project, as three more of these buses will be launched on the roads of Hamburg next year.