Muamer Hodzic
August 1, 2011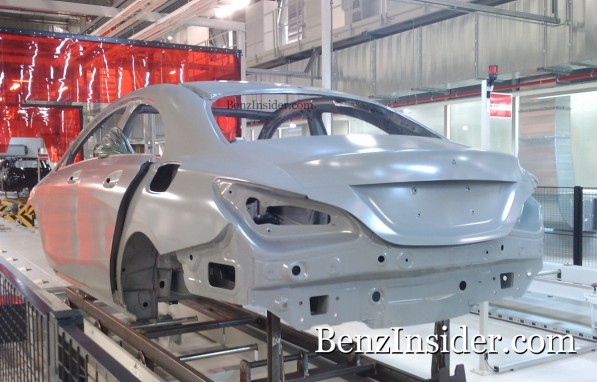 The Baby-CLS or BLS/CLC/CLA as some are calling it, was just a rumor back a few months ago when we first reported about it, but as we can see in these exclusive spy-shots, it seems that Mercedes-Benz is going ahead with it's plan to create a smaller version of legendary CLS.
It is rumored that the baby-CLS (some are even calling it the 4-door coupe version of the C-Class) will be built on the same architecture as the next-gen B-Class. Front-wheel drive will be available for the standard version, whereas the AMG version will get a all-wheel drive system.
Not much is known about the drive system, but if rumors are correct, it could come in a 1.6 and 2.0 liter engine, with 150 and 207 horsepower respectively.
We're not exactly sure if this is a prototype version of the car being built for internal use, or if Mercedes-Benz is prepping it for the IAA in Frankfurt this September. Either way, we can certainly confirm that these spy shot, taken at the Mercedes-Benz plan in Hungary, look very much like the all-new CLS, but with smaller dimensions, hence the baby-CLS.
Thanks to Visionhu from MBWorld.org for the tip