Emmanuel P
August 1, 2011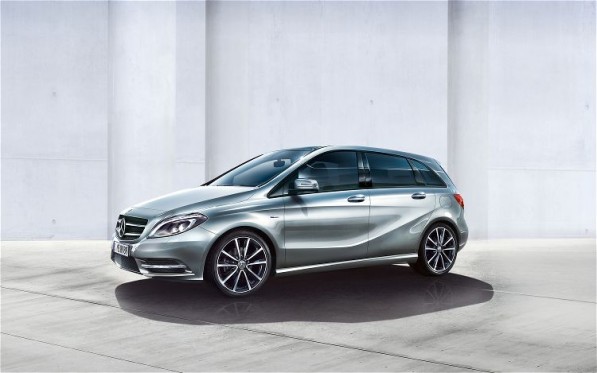 Scheduled for production in 2013, Mercedes-Benz will be introducing the latest generation A- and B-class models. In the case of the A-Class, the new generation will see no less than seven body variations, which will be made available in all major markets, including the U.S.
The A-Class platform will also serve the B-Class, which will see a crossover competitor aimed at BMW's X1. Additionally, there will be CLC-class variants that will be in similar in size to Toyota's diminutive Corolla.
But before you think that Mercedes-Benz is moving downmarket, these German- and Hungarian-built baby Benzes will be considerably larger than the models that they will replace. Whereas the current A-class is slightly shorter than a Mini Cooper, the upcoming A-Class will actually be almost 2 feet longer than the Mini. And if the 2-door A-Class concept shown at the NY Auto Show is any indication, the interior will be anything but drab.
Four powertrain types will be available for these upcoming models, from a gasoline/electric hybrid, to fuel-cell variants, a few diesels and on to a 340 hp biturbo four cylinder AMG variant. Drive will be front- or all-wheel drive, depending on the powerplant. Expectedly, we will find Mercedes' 7-speed automatics, but stick shifters can opt for an equally excellent 6-speed manual.
By the looks of it, Mercedes is covering all its bases in this segment, and has even announced that if the European plants fall short of demand, the company has its China plants to make up the shortfall.