Emmanuel P
August 24, 2011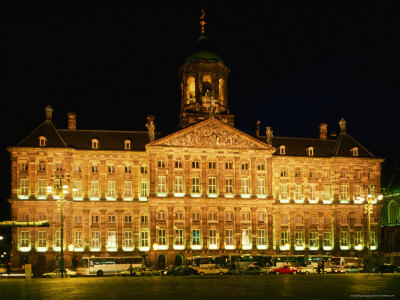 The Unimog has been featured more than a few times here, but it's not the only versatile Mercedes truck that has been a loyal and reliable partner for a company.
Bamberg-based stone restoration company Steinerestaurierung Bauer-Bornemann GmbH began using the Atego truck this year and field reports are more than promising. This truck, with a maximum 16-ton gross vehicle weight, is proving itself to be highly maneuverable given the extreme space constraints imposed on the vehicle at its current operational sites in Amsterdam and Munich.
The company's truck is used to collect and transport unrestored stonework and statues, some weighing up to two tons, to the company's workshop in Bamberg. There, the historic pieces are worked on, where they will be redisplayed after the restoration process.
In Amsterdam, the company was commissioned by Queen Beatrix herself for restoration work on the Royal Palace of Amsterdam. The facades of this huge Baroque-style palace are a challenge for the company. Using the Atego, Bauer-Bornemann transports statues, employees, baggage and tools to and from the site on a regular basis. Aside from the Ategos, the restoration company also relies on a mix of Vitos and Sprinter vans for their transport needs.