Clarissa
July 25, 2011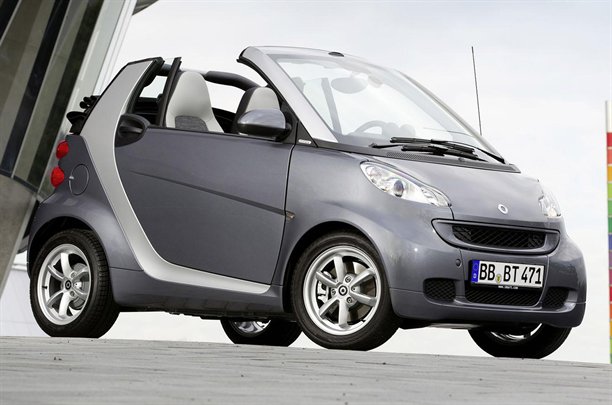 After the news that the Smart division will display the brand' s cars to Mercedes-Benz showroom to increase their sale, they now released a special edition of the smart fortwo vehicle and we're all hoping that this will raise the interest of people to buy the product.
The car dubbed as ' Pearl Grey' is a very unique model as buyers would have the option to choose if they want a convertible or coupe type. Both styles of cars are designed with 15inch allows and graphite exterior paint job. Of course, the car will be equipped with the tridion safety cell that is inherent to all of the brand's cars.
Inside this pearl's shell is a silver trimmed faux leather dashboard and two toned leather seats. It also have electric windows and coupe sunroof and of course, a powerful a/c. Customers may also opt to have a satellite navigation system and they can also request to upgrade their audio system.
The power of this vehicle cannot be undermined as it offers 83bhp 1L petrol and 70bhp 1L mid-hybrid engines.
The Pearl Grey will only be available in Germany on starting November and will cost around €14,490.