Clarissa
July 29, 2011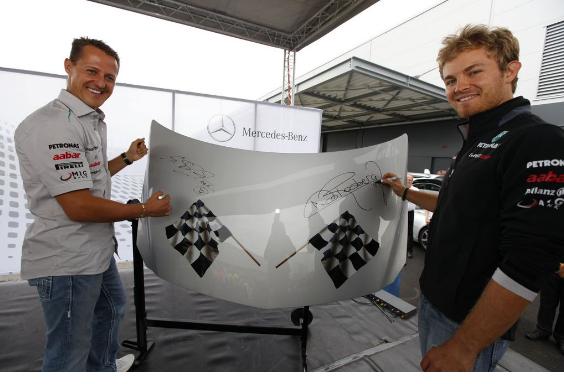 Since the two Petronas GP drivers Nico Rosberg and Michael Schumacher are already in Hungary for the Hungarian GP, they took the time to visit the Mercedes-Benz plant in Kecskemet.
About 1,200 employees of the plant gathered around them and greeted them. The two responded very well to their 'fans'. They also answered some questions regarding the newest happening in Formula 1 race. After that they went on and signed autographs.
That was a very fun day for the staff at the Keckskemet plant,and for sure , it will refresh and inspire them as they prepare for the A and B class to roll off the plant's assembly lines. The Mercedes-Benz plant is estimated to be bigger as its goal is to have about 2,500 employees by the year 2013 and they are targeting to produce 100,000 cars per year.