Emmanuel P
July 7, 2011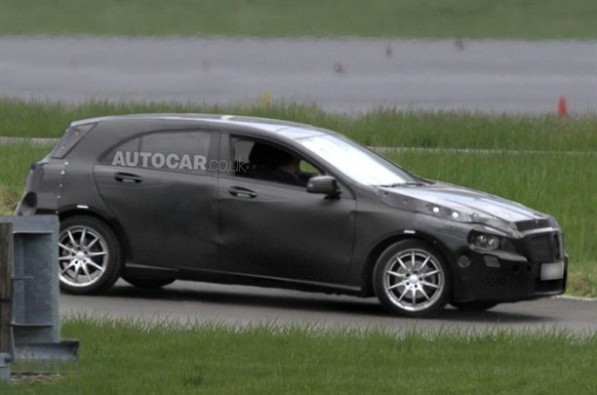 Mercedes-Benz continues development of the new A-Class hatchback, and even though current spy shots are disappointingly drab, the public has been promised that the concept shown at the Shanghai Auto Show is a good approximation of what the final product will be.
The upcoming A-Class is Mercedes' counter to the BMW 1-series and Audi A3, and it's clear that the luxury car maker will have to offer a more exciting vehicle to wrest sales from its German rivals. Although the production car still has the show car's narrow glasshouse and rakish windshield profile, the biggest change for the production A-class is the addition of rear doors. The interior is expected to carry upmarket trim based on the C-Class.
The new A-Class' core engine is a 2-liter gasoline powerplant, which in hot hatch form will produce a little over 200 horsepower. But the mainstream production versions should produce closer to 150 horsepower, mated to a dual-clutch transmission and mounted transversely. Diesel engines will also be made available varying power levels. Down the line, it's safe to expect AMG versions, as Mercedes' performance division has intimated.
All this will be underpinned by the new MFA platform, which features strut suspension in front and a multi-link setup in the rear.