Clarissa
July 13, 2011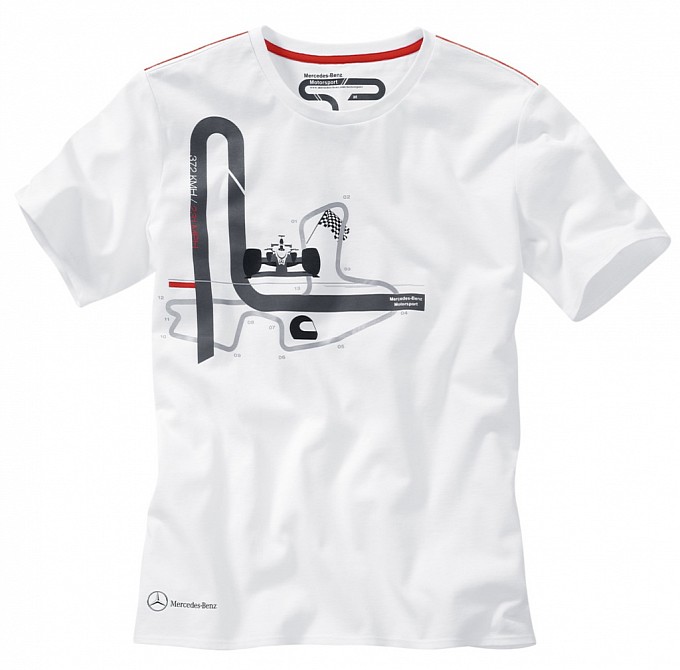 Are you a motorsport fan? Then these products are made by Mercedes-Benz to add to boost your fandom.
The Mercedes-Benz Formula 1 selection is now out in the market. Starting off with the items that has Michael Schumacher and Nico Rosberg's name on it, fans of the two drivers will feel happy to be in "their" shirt. The black shirts has Schumi's name on it while Rosberg's name is on the white ones. The caps also have their names and signatures on it and are available in white/gray/Petronas green. All the items have Mercedes GP Petronas logo that will make you feel like you are a motorsport star.
If you want to have the plain ones without the drivers' names on yet you still want to feel the hype of F1 racing, then you can opt to have the shirts and caps with only the PETRONAS logo on it. Other than those, there are also lanyards with carabiner hook, watches with real carbon dials, sunglasses, umbrellas, drinking bottles in matte black and earplugs in aluminum case.
For DTM fans, there's another line of products comprising a cap and black shirt that has DTM vehicle figure and DTM logo.
Additionally, there are also Minichamps models available to add to your collection. The famous Mercedes GP Petronas Formula 1 car of Michael Schumacher from the 2010 season in 1:18 scale will surely be the favorite. Other car models are the ones used by Nico Rosberg and the AMG Mercedes C-Class, and they can be bought at 1:43 scale models. The C-class model cars are in the colors of Bruno Spengler, Gary Paffett. Paul di Resta, David Coulthard and Ralf Schumacher.