Clarissa
July 21, 2011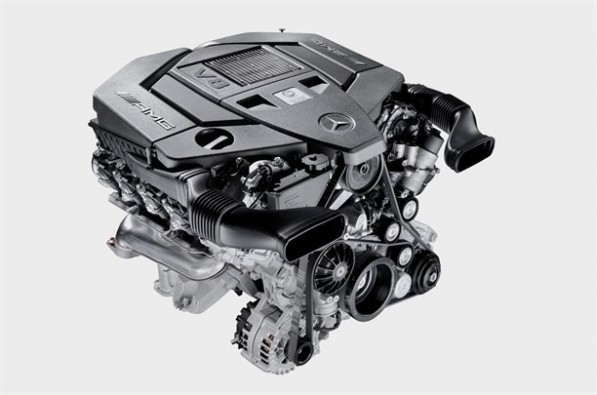 No, the Mercedes-Benz SLK55 AMG will not have the rumored V6 engines. Mercedes-Benz have decided that they will continue with the 5.5L V8 engines which they based on the AMG M157 5.5L N8 biturbos that is found in the CL63, E63, CLS 63 and S63 models.
The V8 engine, that's made of aluminum is donned with the AMG Cylinder Management System that makes the vehicle's fuel efficiency increase because it shuts off the 4-cylinders from 800 to 3,600rpm. The torque has also increased from 376lb ft to 398lb ft while the power has also risen by 60bhp over the outgoing SLK55AMG. All these while maintaining a low fuel economy of 33.2mpg and carbon dioxide emission of 199g/km.
At the Frankfurt Motorshow where the vehicle is expected to launch, a diesel model of this new SLK will also be showcased, the Mercedes-Benz SLK 250 CDI, which is powered by the 4-cylinder 201bhp turbodiesel.
The decision to release a diesel version is explained by a spokesperson, "There seems to be the necessary demand for diesel cabriolets. We've seen good sales of diesel E-class cabriolets and other manufacturers have had a lot of success with similar models, so it only makes good sense to add it to the SLK."