Clarissa
July 8, 2011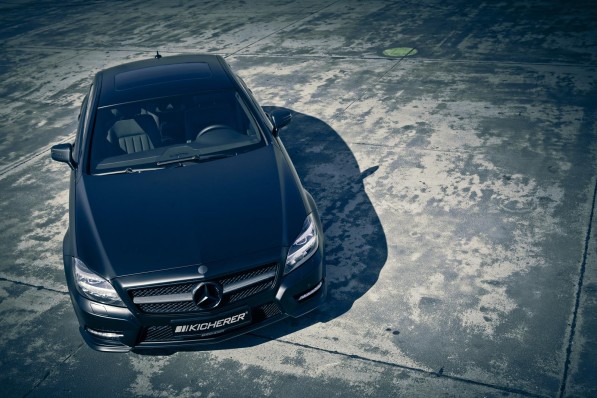 Kicherer, the German auto tuner chose the 2011 Mercedes CLS 500 as their latest project and turned it into the CLS Edition Black.
It was so named because of its exterior, with RS-1 wheels and lacked-out grilles all in black. The front grille and mirror casings also lived up to its name.
Under the hood, the car is beautiful with Kicherer's own V8 engine and some sports exhaust. The performance of the vehicle is at 690Nm and 470PS, a huge update from the performance of the base car at 600Nm and 408PS. The tuning company also installed their very own braking system, a 6 and 4 piston caliper in front and rear which made it possible for the car to run as soon as the driver hits the accelerator.