Emmanuel P
July 29, 2011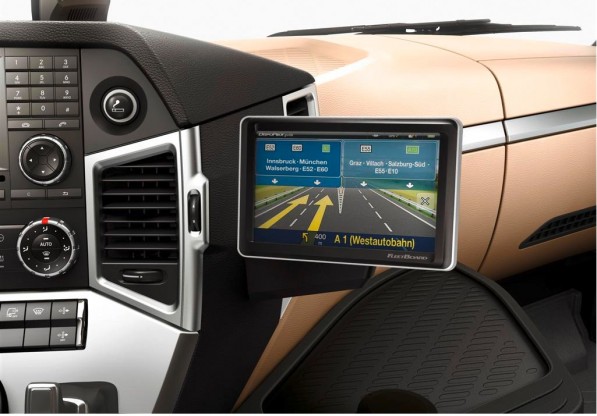 As if the new Actros trucks did not possess enough features to make them among the most technically advanced commercial trucks to date, Mercedes has announced that all new sales of the Actros in Europe will be fitted with the Fleetboard vehicle management system.
FleetBoard EcoSupport provides drivers with analytical tools which give feedback on the driver's driving style in real time, and provides direct feedback. The EcoSupport system gathers inputs based on criteria for economical driving, such as steady-state speed, pedal movements, use of wear-free brakes, roll behaviour and similar vehicle parameters.
For a subscription fee, FleetBoard also monitors the due dates for impending servicing to minimize downtime, enables remote transmission of diagnostic data, and provides remote monitoring of the entire fleet. Upon initial acquisition, the FleetBoard program provides free driver training to make best use of the system, where short term savings have been found to range from 5 to 15%. Because of the more economical driving style, vehicle and engine wear is noticeably reduced, resulting in a significant extension of service intervals.