Clarissa
July 25, 2011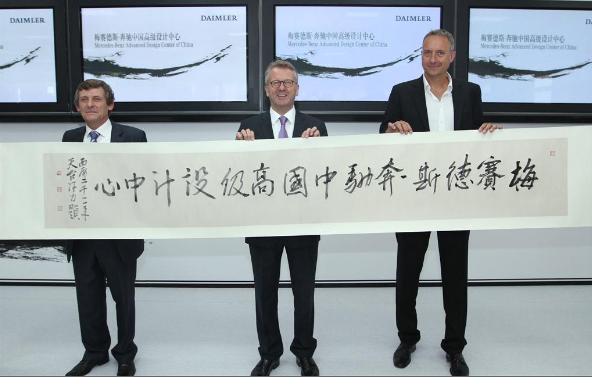 The 5th Mercedes- Benz Advanced Design Studio opened in Beijing, this is shortly after the new joint venture with Beijing Benz Automotive Co. Ltd. The opening was attended by Steffen Koehl, Director of Global Advanced Design Mercedes-Benz, Professor Olivier Boulay, VP of Advanced Design Center in China and Ulrich Walker, chairman and CEO of Daimler North East Asia.
The company said that it "underlines the increasing recognition of the importance" of China's market. Because of the new design studio, Mercedes-Benz said that they are expecting that the region will influence the design of the cars for the future as everyone knows that the design is an important part of the brand's identity.
The aim of this 1,000 square feet studio is to bring a new twist and contribute to the designs of new Mercedes-Benz models and work alongside Italy, Japan, Germany and USA. It is expected that the employees of the studios who comes from different countries such as Malaysia, China, France, Japan and the Philippines will bring fresh concept to the brand's style and will allow new opinions and ideas as they are inspired by their cultural influences as well as the environment.