Emmanuel P
July 28, 2011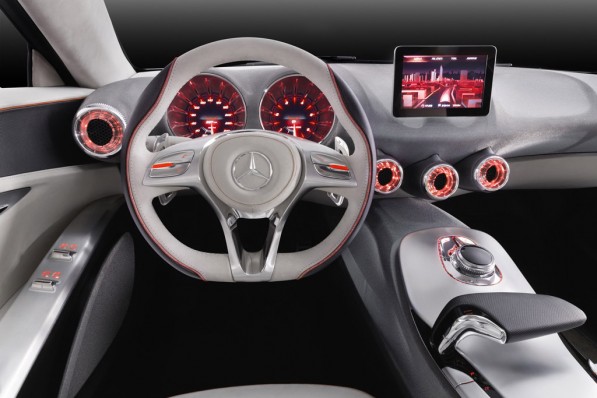 Refusing to let its rivals hog the limelight in displaying high-tech savvy, Mercedes recently updated its A-Class concept with 3D-capable screens that, for now, display multi-level views for its navigation system. This display is supposed to guide the driver through flowing movements and animated transitions. According to Mercedes-Benz, 3D on-screen presentations enable more intuitive information absorption.
Future versions will even respond to voice commands, gestures and touch. And these won't be limited to the nav system alone but will encompass other electronic systems, such as entertainment and communications systems. That would mean, for example, loading your comm app and dictating voice or e-mail entirely through spoken commands or gestures. No need to take your eyes off the road or your hands off the wheel.
A feature called free voice browsing enables the driver to engage the system through natural spoken language, so that commands or queries would be given as if to another human, instead of having to remember cryptic commands, keystrokes or menu levels. Again, Mercedes' aim in developing the system is to make for distraction-free driving.
Just recently, Audi previewed its next-generation human-machine interface technology, which included advanced hand-gesture recognizing touchpads which can supply palpable signals and feedback.