Clarissa
July 17, 2011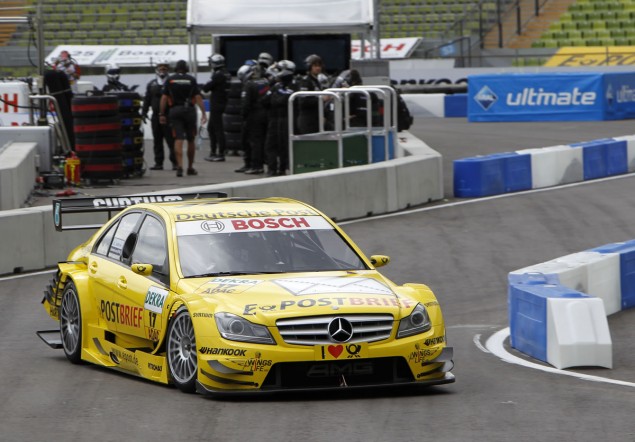 DTM's Mercedes-Benz Bank AMG C-Class driver Bruno Spengler won over Renger van der Zande of Stern AMG in the semis and place first for the Mercedes-Benz group. Not only that, he placed second, after Edoardo Mortara of Audi in the first two competitions.
After the race, Spengler commented, "What tremendous fun we had today. The final was really close – there were only thousandths of a second in it at the end. I gave it everything I've got, and for most of the race, we were neck and neck. I'd like to say a big 'thank you' to my team. They did a great job and the pit stops went very smoothly. Now I'm looking forward to the second day of this show event here in Munich."
The race was held at the Munich Olympic Stadium, a sports stadium where a circuit was built. The place has an area of 18,000 sqm with an 8,000 cubic meters of aggregates.