Emmanuel P
July 26, 2011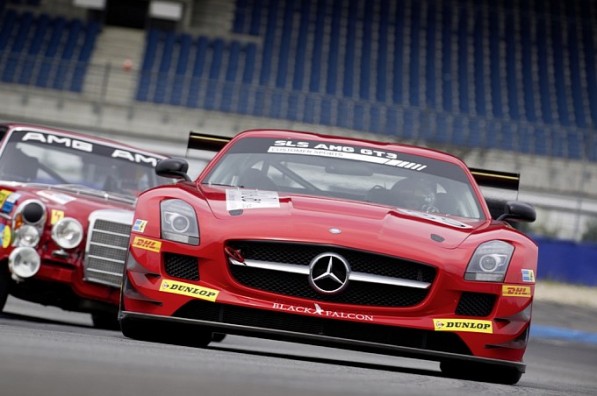 Father and son will have a chance for real quality time when, in celebration of a Mercedes-Benz 300 SEL 6.8 AMG's class victory 40 years ago, an SLS AMG GT3, carrying the same livery as the original sedan, will race at the 24 Hours of Spa.
40 years ago, the much-photographed 300 SEL AMG racer took second overall and 1st in class in its maiden race and the aim of the Black Falcon team entering this year's race is to place at least second too in its class.
Kenneth Hayer, son of the elder Hans who took the class win, will be sharing driving duties with two other drivers in the 24-hour race to be held on July 31. Says Kenneth, "It's a great honor, exactly 40 years after my father's success, for me to be bringing the Black Falcon SLS AMG GT3 to the starting line of the 24-hour race in Spa-Francorchamps. Together with my team colleagues, I will be trying to achieve at least second place. The car will no doubt attract plenty of attention in the line-up with its look reminiscent of the legendary Mercedes-Benz 300 SEL 6.8 AMG, but naturally the focus will be on a good racing performance. The SLS AMG GT3 has the potential for a place on the winner's rostrum, but as we all know, a 24-hour race obeys laws of its own," he explained.