Clarissa
July 17, 2011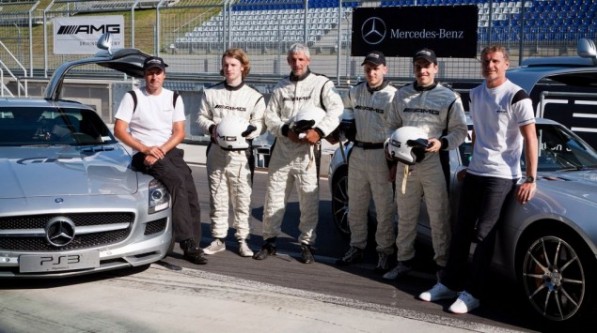 Marco Calvo, a 24-year old student from Spain won at the Mercedes-Benz GT5 Driving Challenge. A contest where the world's top 15 GT5 drivers joined and raced on a real track.
The participants underwent an orientation about the characteristics and performance of the SLS AMG at the Austrian Red Bull Ring first. This introduction/orientation was facilitated by DTM driver David Coulthard and Bernd Schneider. After a number of tests and hands-on practice, the 15 participants raced behind the wheels of SLS AMG to determine the winner.
Calvo, emerged as the winner, and as a prize, he gets a key to an all new Mercedes-Benz SLS AMG.