Emmanuel P
June 1, 2011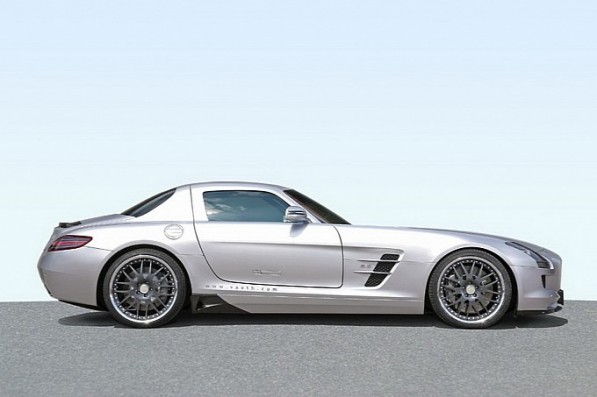 It's no surprise that the Mercedes-Benz SLS AMG has become one of the world's favorite tuner cars. With a 570 horsepower engine, a sexy body and uncompromising handling, it is a very healthy base to start with. Besides, buyers of this car are unquestionably well-heeled, so appealing to their individualism and desire to be set apart from the crowd makes good business sense.
This SLS AMG upgrade from Vath is called the V63S, and it incorporates a host of mechanical and detail upgrades that make the V63S package a step up from the already stellar SLS AMG that comes from the showroom. For starters, Vath has fitted a valve-actuated exhaust system that allows the driver to select the exhaust note appropriate for the moment. Together with an ECU remap, the 6.2-liter V8 now produces 615 horsepower and a shade over 500 lb-ft. of torque. This shaves the 0-60 mph time to 3.6 seconds and gives the V63S a top speed of 205 mph. To cope with this power upgrade, slotted rotors and higher performance brake pads are fitted. Vath also lowers the suspension by 25mm and 20-inch 3-piece forged rims with 265 and 325 width tires front and rear ensure the grip necessary to extract the performance potential of the car.
Carbon fiber lip spoiler, skirts and rear wing tweak aerodynamics and a sports steering wheel gives the driver a better handle on the car. A 250 mph speedometer now graces the instrument cluster.